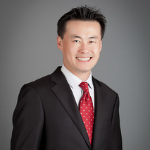 Dr. Jin Kim is dual board-certified by the American Board of Periodontology and the American Board of Oral Implantology. Dr. Kim also has an advanced degree in pathology, public health and oral biology. Aside from his private practices in Orange County, California Dr. Kim is an international lecturer speaking in over 36 countries worldwide. His research has been published in respected scientific journals such as Journal of Periodontology, Journal of Dental Research, Practical Periodontics, Aesthetic Dentistry, and many more. Dr. Kim is passionate about teaching dental students, residents and other dental professionals.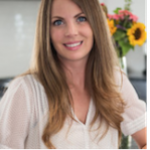 Shanon Browne grew up in Kalamazoo, Michigan and attended Western Michigan University. She launched her career by working for DENTSPLY, a reputable dental corporation where she proved herself and built a strong customer base. An entrepreneurial spirit, she is responsible for creating new territories, successful educational courses, research studies in universities, website development, as well as distribution of product and marketing. Shanon resides with her husband Colin in Costa Mesa, CA. She enjoys water sports, traveling, writing and hiking.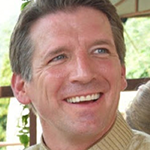 Mr. DeBellis grew up in Boston suburbs and attended WPI – Worcester Polytechnic Institute graduating with a BS in Chemical Engineers. He has worked for numerous fortune 500 companies: Procter & Gamble, Schlumberger and Honeywell before setting off on his own to start an IT consulting business Sienna Solutions Inc in 1998. Sienna Solutions specialized in business process optimization and automation and was sold in 2015. Current Mr. DeBellis is CEO of Seventh Chakra Studios, a organization focused on contemplative practices for strengthening the body and nervous system while also quieting and focusing the mind. He currently resides in Huntington Beach, CA is an avid fly-fisherman and outdoors sportsman.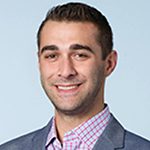 Patrick's focus is on the Corporate & Securities Practice. He served as a Mintz Levin Summer Associate in 2015. Prior to joining Mintz Levin, Patrick worked at the USC Gould Small Business Clinic where he provided transactional corporate legal assistance to small businesses and non-profits, counseled clients regarding entity selection and available legal protections, and assisted in the formation of S-corporations, C-corporations, and LLCs.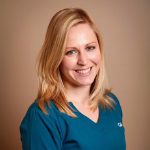 Glenice grew up in the suburbs of Minneapolis and attended school to become a Registered Dental Assistant in 2008. Glenice worked as a RDA in Minnesota for 2 years before moving to California and receiving her Oral Surgery Assistant license in 2010. After 6 years of working as an Oral Surgery Assistant, Glenice enroll back and received her degree in Dental Hygiene in 2016. She is currently working as a Dental Hygienist for the Dental Associates of Corona. She is dedicated to her patients and believes everyone deserves a healthy smile. In her spare time, she enjoys traveling and spending time with her husband and family.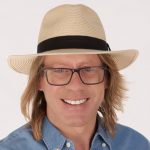 Richard D. Hewton grew up in Cincinnati, Ohio and graduated from Northern Kentucky University with a Bachelor of Science. Richard started his career with Procter & Gamble holding various positions in Marketing and Sales. In 2007, after 10 years with P&G, he joined the Clorox Company and managed various brands and customer teams. Richard has over 20+ years of proven track record of growing businesses, profitably. Richard is currently the President and CEO for The Humble Company North America, an eco-friendly, socially responsible, oral care consumer products company. Richard is passionate about giving back to the community and serving SmileOnU's mission. In his spare time, Richard enjoys surfing and practicing martial arts, he likes to take the lessons he's learned through these arts into the businesses and the non-profit world.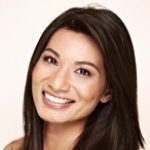 BB Maboby was born in a refugee camp in Thailand from parents of Pakistani and Cambodian descent. At ten-month old BB and her family moved to the states where she grew up in Chicago, IL. BB graduated from California State University Long Beach with a Bachelor's of Arts in Rhetoric (2009) and went to work as an oral surgery representative before creating her dream- SmileOnU. BB's now dedicating her life to SmileOnU's mission in hopes to put on smiles all over the world one day.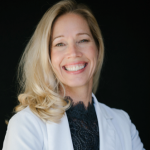 Dr. Ruprecht is a specialist in Periodontics and implant dentistry. She is devoted to high quality dentistry with the priority of personal and individual care to her patients. Dr. Ruprecht has been in private practice in Monarch Beach California since 2000. She is an Associate Clinical Professor at the University of Southern California and enjoys teaching the graduate students surgical procedures in the department of Periodontology.
Change a Life with a smile.